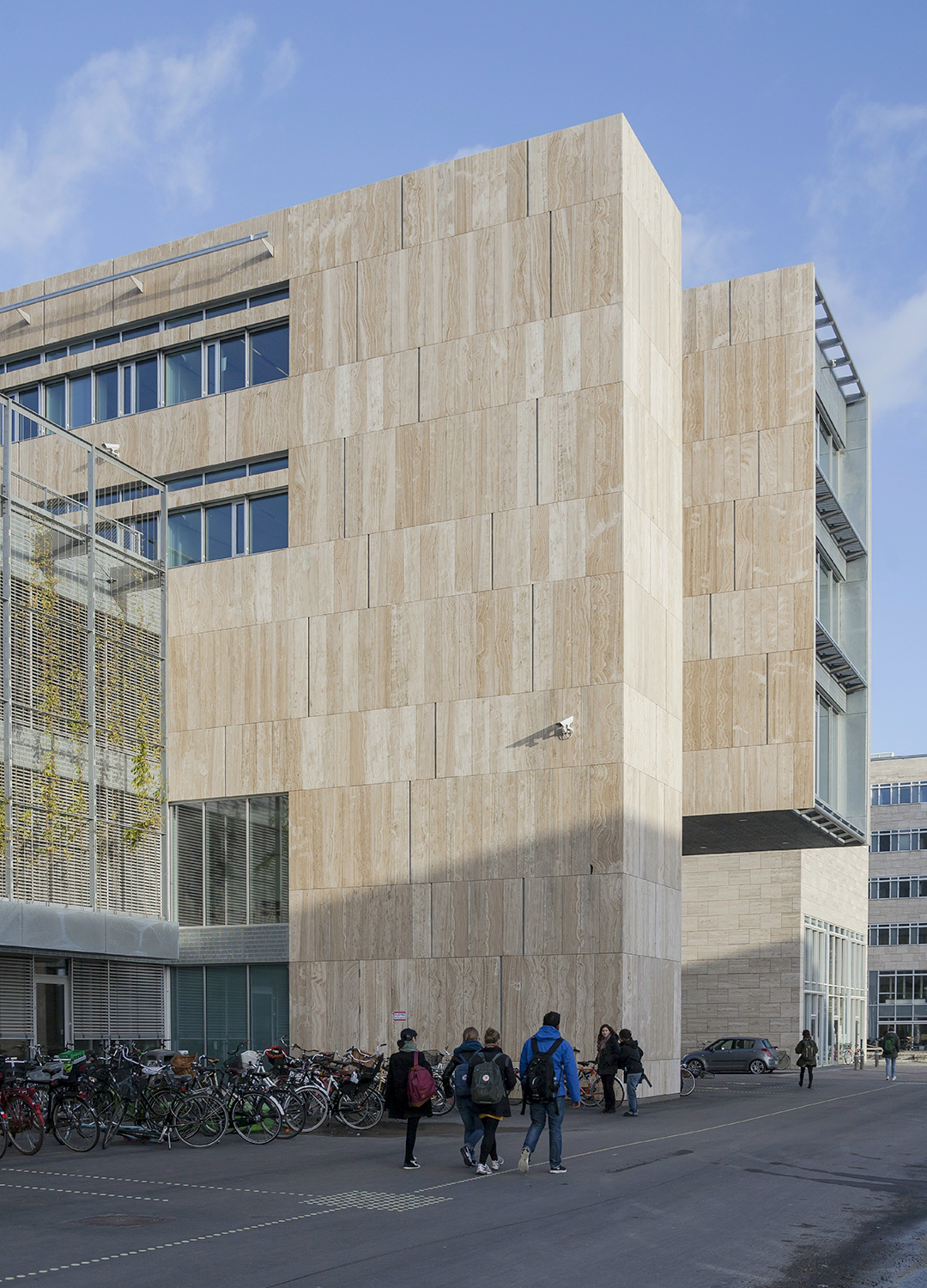 KUA2 University of Copenhagen
Arkitema is behind the recent extension of Københavns Universitet Amager, Søndre Campus.
KUA2 is a new, central section of Copenhagen University, Southern Campus.
Built between 1972 and 1979 to a Brutalist design by Eva and Nils Koppel, Københavns Universitet Amager, was originally only built as a temporary home for the Facility of the Humanities. As time progressed became a permanent solution and it was instead decided to expand and modernize the complex. In 1997, KHR Arkitekter won an architectural competition for the first phase of the expansion, KUA1, which was completed in 2001 and consisted of a series of long, six-storey buildings with a pale, travertine cladding.
KUA2 is the result of a first prize in an invited architectural competition. Arkitema designed the second phase of the expansion reusing structural elements from the original KUA buildings but adapting them with a cladding similar to the one used on KUA1. KUA2 is a new, central section of Copenhagen University, Southern Campus. The project is part of a trilogy, which includes faculties of the Humanities, Law and Theology. The new section forms a new organizational center for the Humanities and the Southern Campus as a whole.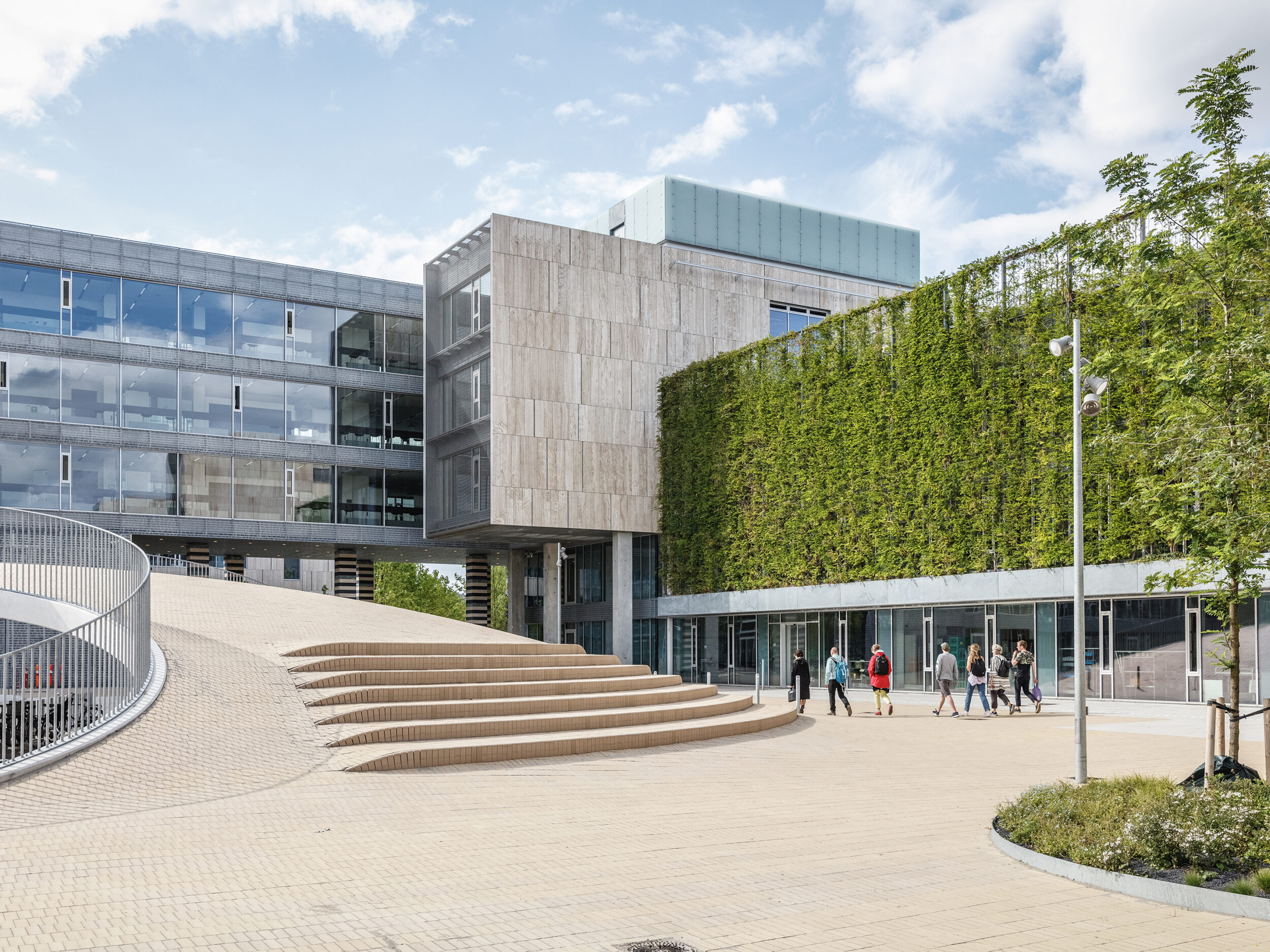 The architecture is dominated by the north-southward super wings, which are covered with the "logo-material" of the university: travertine.
Originally, the university's construction containers in Amager were not meant to be a long-term solution. But as the university grew, a more permanent solution was needed, and it was decided to transform the containers into new, unifying university buildings for several faculties. One of the challenges was to realise this goal within the framework of the "temporary" container building, which got to be more than 30 years old.
Today, Søndre Campus, which the area has since been named, houses a vibrant study environment for students, teachers and scientists. The project was partly a transformation project, which involved maintaining the beautiful and simple travertine-clad façades on part of the original buildings that were once the University of Copenhagen, Amager.
The vision of the project was to create a basis for the future development of the Humanities, focusing on a dynamic and open 24-7 study environment. Furthermore it was important to create an optimal workplace for researchers and teachers, with optimal and flexible opportunities to organize scientific work and education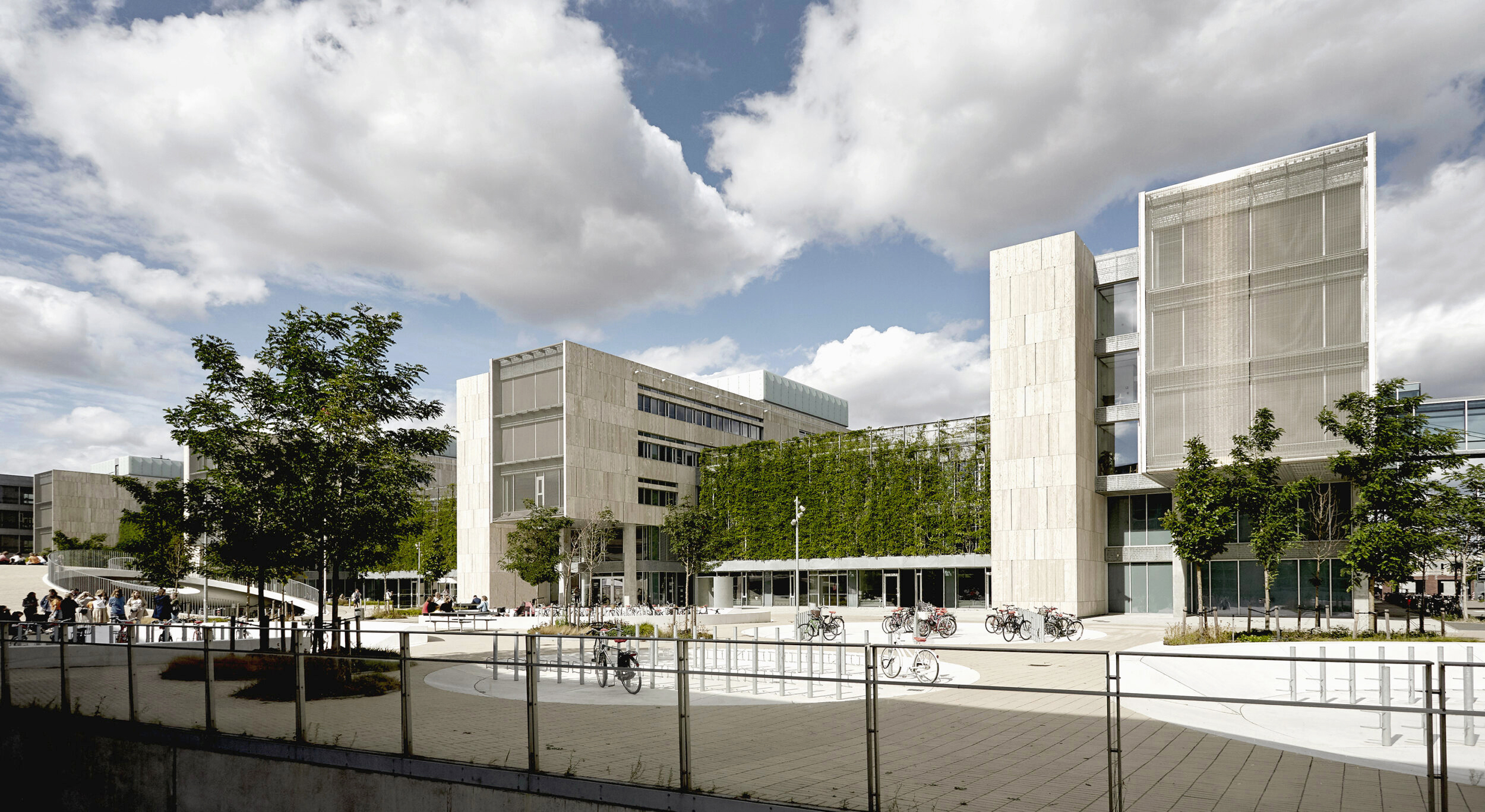 A dynamic and open 24-7 study environment.
The simplistic exterior is followed by a warm, more organic interior that is also characterised by high-quality and textural materials. Inside, a dynamic and open study environment is combined with good working spaces for scientists and teachers from three faculties. In the large common atria, students meet to work on joint projects in flexible niches, small lounge areas and around small tables, which – thanks to wooden flooring, light-coloured furniture and sweeping flights of stairs – signal a pulsating learning environment.
In all aspects, the project boasts sustainable architecture: Socially, economically and resource-wise. It provides research environments that promote interaction between people, reuse of existing concrete structures, and buildings that are effective and easy to operate.