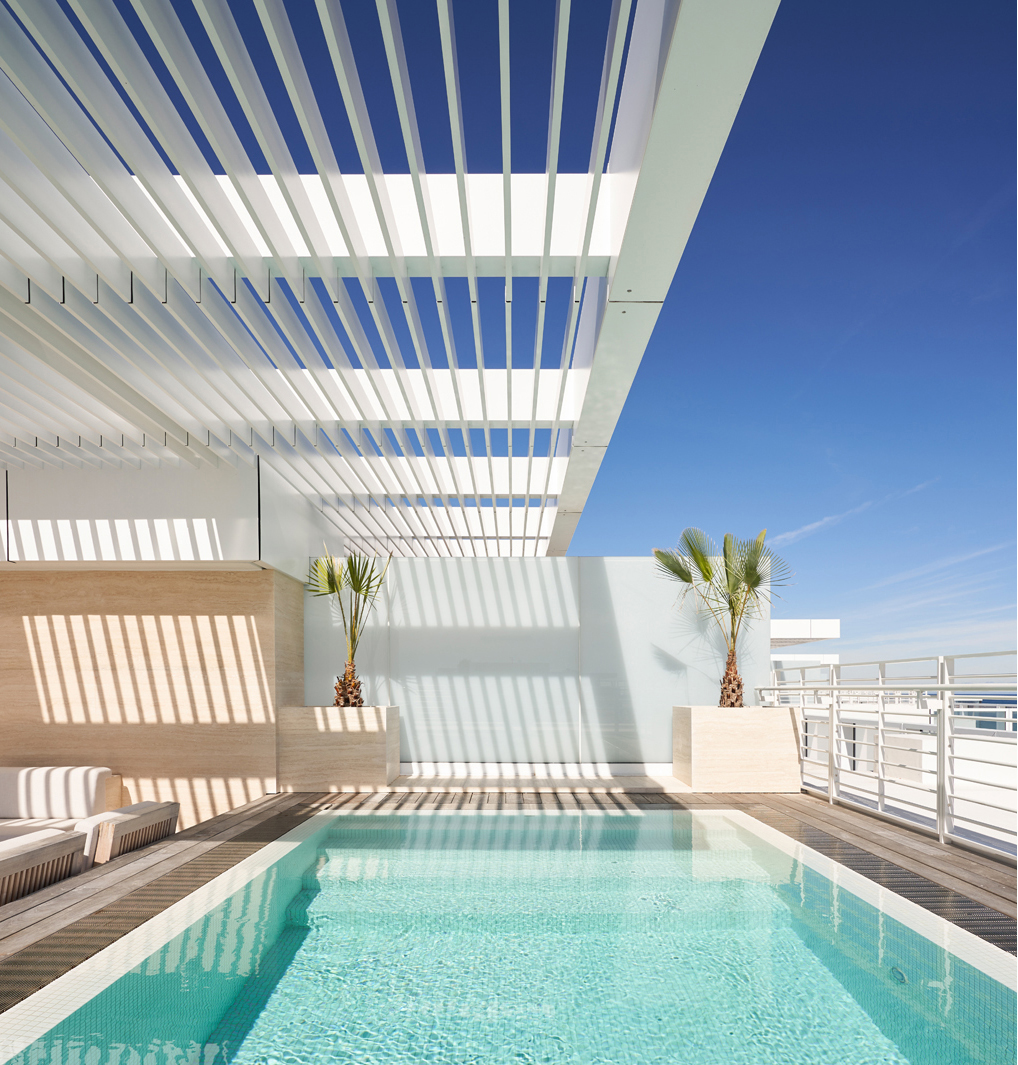 Richard Meier reimagines the world's most iconic private club.
Richard Meier's iconic visual vocabulary merge with idyllic interiors designed by Joseph Dirand.
The legendary Surf Club in Surfside, Florida, was founded in 1930 by Harvey Firestone as a private membership club. The Surf Club development include a new Four Seasons Hotel rising from the center of the Club's original exterior courts, while two 12-story residential buildings located to the North and to the South of the historic Surf Club buildings flank the hotel. The design also incorporates additional programming including a private membership club, two restaurants, four swimming pools, a state-of-the-art spa and fitness center, more than 40 beach cabanas, and an expansive park and oceanside gardens. The design for the buildings utilizes Richard Meier's clear and iconic visual vocabulary while the idyllic interiors are designed by Parisian architect and designer Joseph Dirand.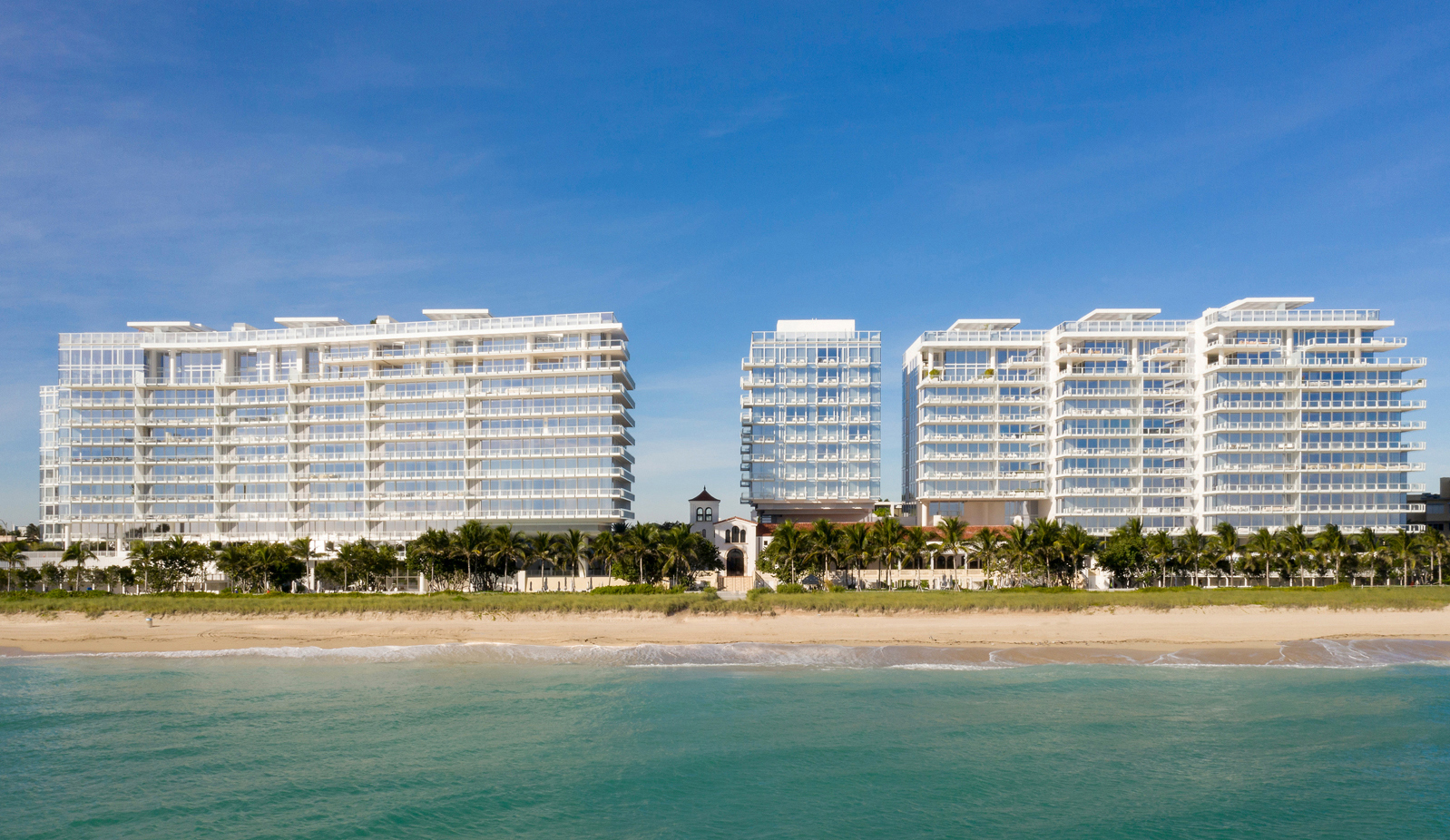 A harmonious dialogue between historic and modern architecture creates a spectacular destination on a prime oceanfront site.
The main challenge of the project was to harmonize the relationship between the existing courtyard typology of the historic Surf Club and the new vertical buildings of the residential and hotel complex surrounding the Surf Club. This is achieved through the careful calibration of architectural proportions, the consistent introduction of natural light throughout the complex, the establishment of visual corridors connecting old and the new buildings, and the purposeful juxtaposition of the modern materials used for new construction with the historic treatment deployed in the renovation of existing Surf Club structures.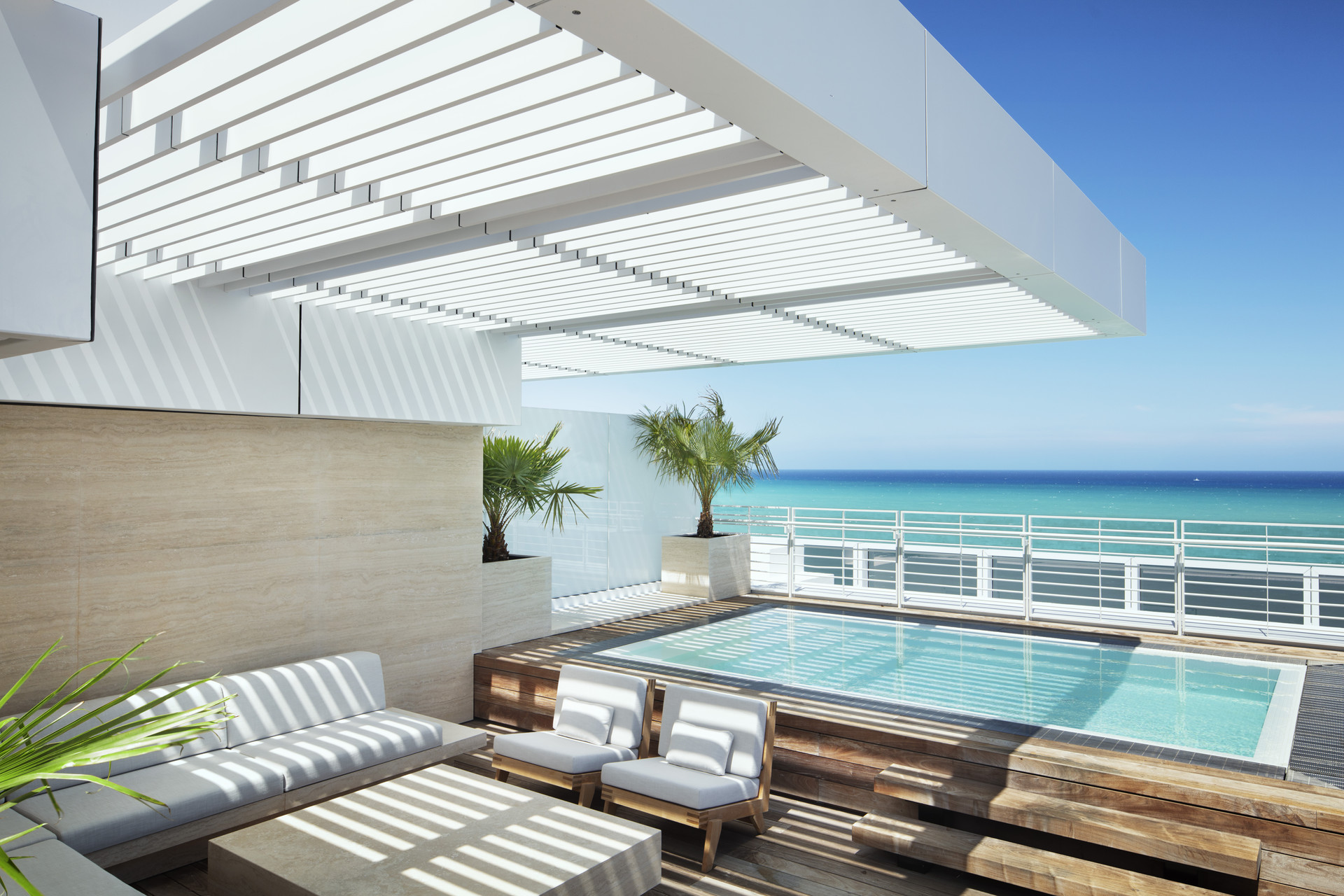 Natural light, visual corridors and open spaces up to the water.
The Surf Club boasts 965 feet of Atlantic oceanfront on a 9-acre site, and the entire project is organized to maximize the views and recreational opportunities provided by this extraordinary amenity. Three new buildings have been harmoniously integrated into the historic Surf Club architecture through the careful orientation of communal spaces to the surrounding landscapes and waterscapes, culminating in a main courtyard that opens out to the beach and ocean with a swimming pool and a series of water terraces.