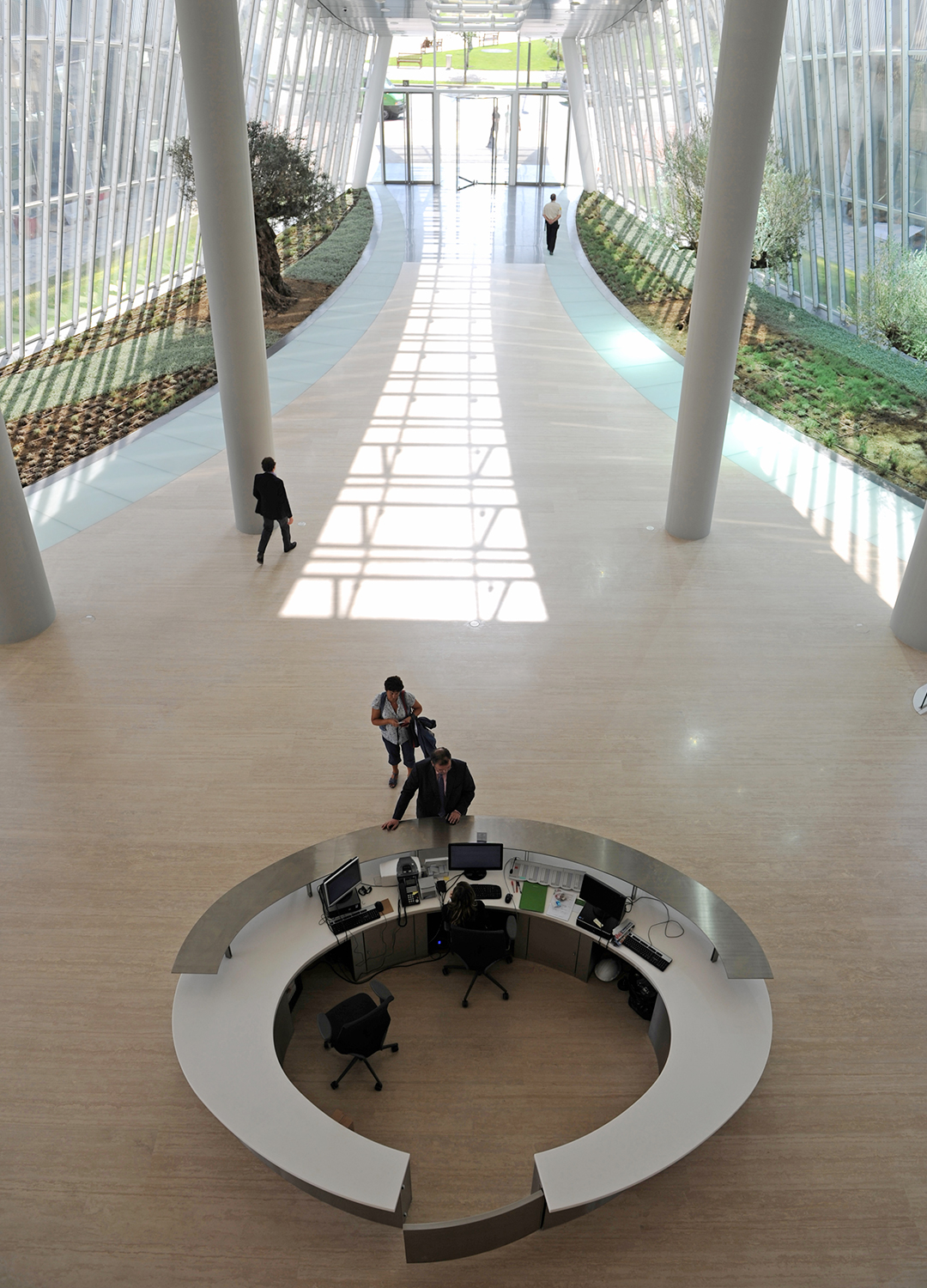 Torre Iberdrola is the new focal point of culture and business in Bilbao.
Architect:
Pelli Clarke Pelli Architects

Client:
Promotora Vizcaina
Designed by prestigious Argentine architect César Pelli, Torre Iberdrola is the latest milestone reached in the process of transformation undergone by the city of Bilbao.
Torre Iberdrola, designed by prestigious Argentine architect César Pelli, is the latest milestone reached in the process of transformation undergone by the city of Bilbao and the central feature of its new financial centre. The tower, built as Iberdrola's headquarters, is the tallest building in the Basque Country and the city of Bilbao, and the eighth tallest building in Spain.
The tower was built in Abandoibarra, a former industrial area located next to the Nervión river that began to be renewed in the early 1990s and where other emblematic projects such as the Guggenheim Museum Bilbao and the Euskalduna Conference Centre and Concert Hall have been built. Standing 165 m (541 ft) high along the river, the Torre Iberdrola, which plays the main role within this development, has become the new finance and business icon in Bilbao and contains approximately 50,000 square metres of rentable space.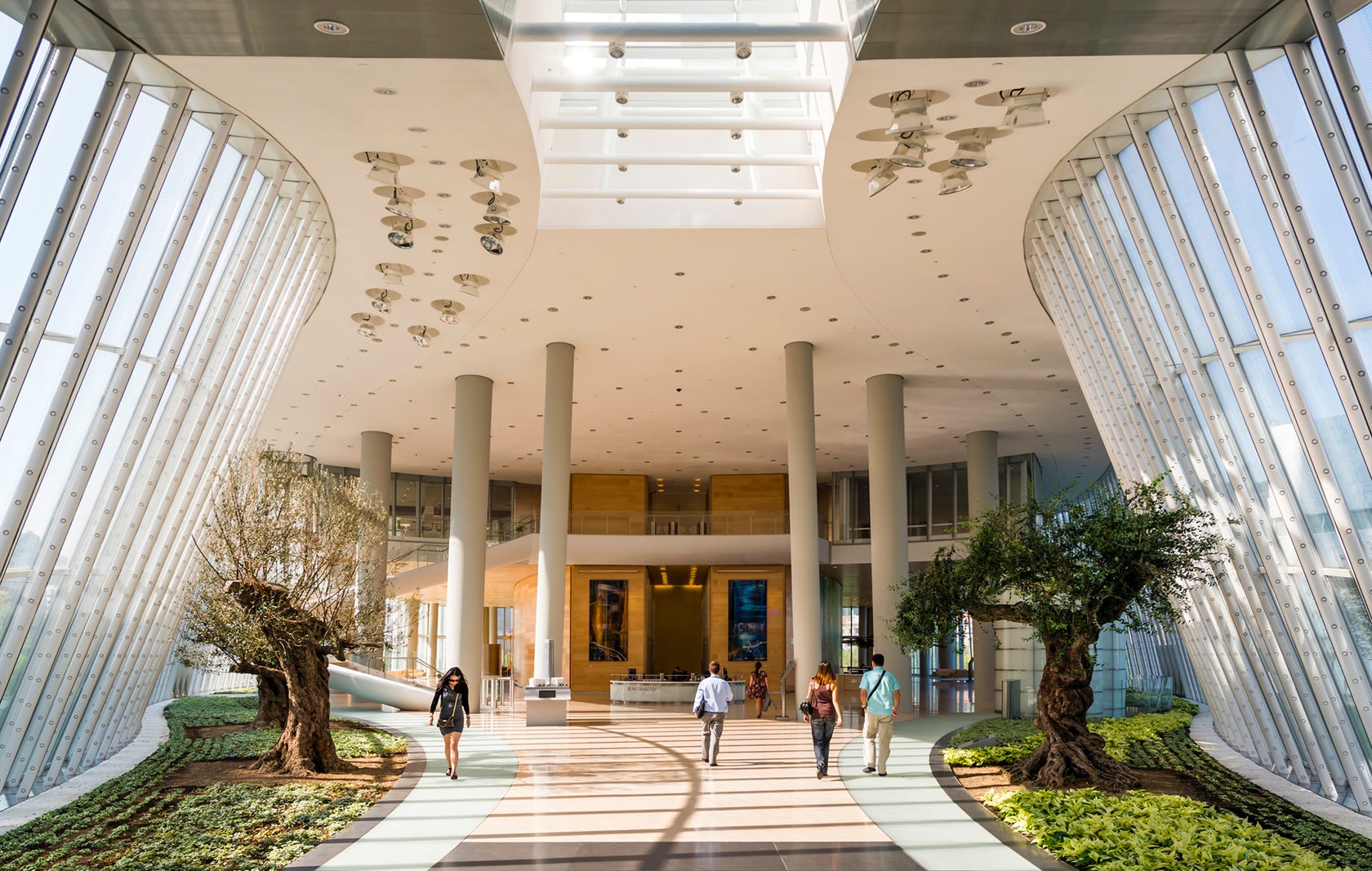 With a height of 165 metres, this elegant office building has become a work of art in tertiary architecture and a reference for its design, technology and sustainability. In the construction of Torre Iberdrola, state-of-the-art technologies in the fields of sustainability, security, facilities, etc. were used, making it a role model amongst buildings throughout the country. Coupled with its high-impact design in the form of a triangular prism are its use of the latest advancements and the highest-quality materials.
Torre Iberdrola possesses the prestigious LEED CS 2.0 Certification (Leadership in Energy and Environmental Design) awarded by the USGBC (Green Building Council of the United States), which evaluates and acknowledges those projects which make use of the most environmentally friendly practices and are therefore the healthiest and most environmentally responsible and have the most profitable structures. To achieve this, it took into account the regeneration of the area around the building, access by public transportation, parking capacity, bicycle parking, best use of spaces, etc.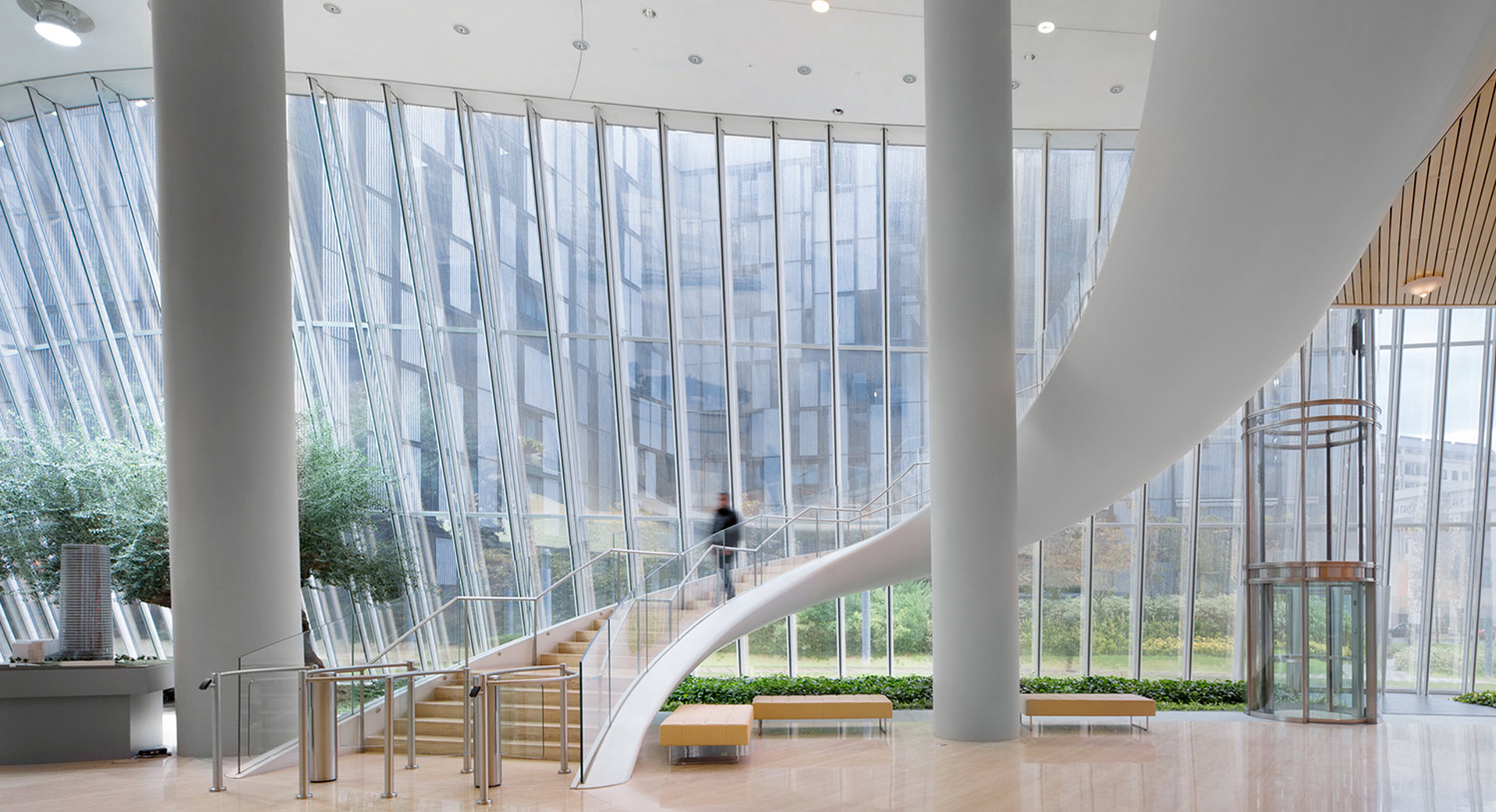 A perfect combination of design, technology and functionalism.
The hall hosts an elegant architectural staircase its logarithmic spiral shape designed to look like a sculpture smoothly connecting the ground and first floors. The shape and the materials used all contribute to the sense of lightness and sinuosity. The staircase is composed of a suspended, curved steel structure covered by glass reinforced plastic and runs from the ground floor to the first floor. All cladding appears as a single, continuous element without any visible joints. Even the low iron curved glass and the stainless steel handrail are connected to the steel structure without visible securing elements. The steps are covered by Travertine marble and illuminated by LED spotlights. The stairs and the tower itself have been designed considering the sustainability requirements envisaged for LEED certification.